Hilversum, 19 April 2023
Stephane Billat on DekTec Highlights at NAB 2023
Joining Ashley Blankenship from InBroadcast in an engaging conversation, InBroadcast, Stephane Billat (DekTec America's GM) discusses major developments at DekTec for 2023. These key highlights include the new DTA-2110 10GbE NIC for SMPTE 2110 and the Portable RF Probe DTU-331, running DekTec's comprehensive ATSC 3.0 tool set, amongst other functionalities.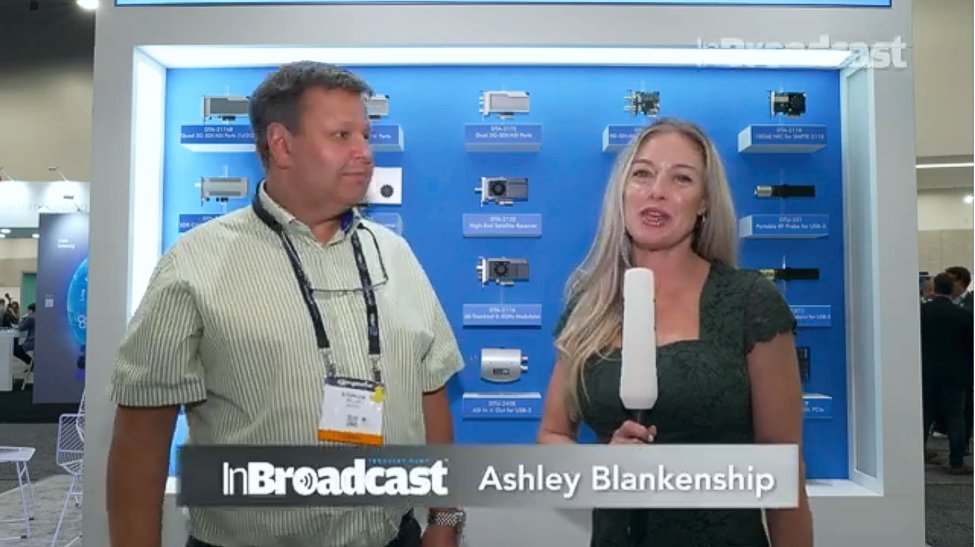 Highlights from DekTec at NAB 2023
Hilversum, 6 April
Meet DekTec's New Modulation Powerhouse: The DTA-2116
The DTA-2116 is a flexible broadcast and test modulator supporting a wide range of cable, terrestrial, and satellite modulation standards, including ATSC 3.0 and DVB-S2X. While designed primarily for digital TV applications, the card's I/Q sample playback and accurate synchronization capabilities also extend to non-broadcast uses, such as GPS-, GNSS-, and 4G/5G simulators.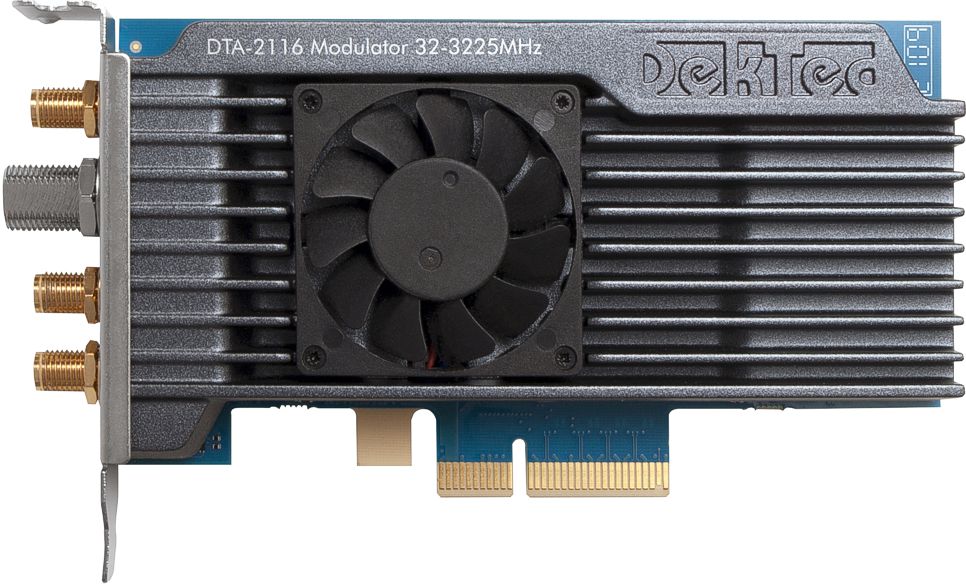 Figure 1. DTA-2116: High-end modulator card generating a 100MHz signal within 32-3225MHz.
The modulator comes in the form of a low-profile PCI Express card that allows users to modulate one channel with up to 100MHz bandwidth and upconvert it to any frequency between 32MHz and 3225MHz. A standout feature of the DTA-2116 is its ability to synchronize with a 10MHz/1pps clock input, which doubles as a triggering input to start multiple modulators simultaneously with sub-nanosecond accuracy. This capability makes it ideal for Single Frequency Network (SFN) operation and multi-transmitter simulation scenarios.
Figure 2. The synchronization feature of the DTA-2116 used in a Single Frequency Network (SFN).
One of the key advanced features of the DTA-2116 is its programmable, accurate and wide-ranging output level, enabling automatic testing and validation of new equipment and thorough testing of receiver performance, as it can be controlled remotely via StreamXpress. In addition, channel simulation capabilities with calibrated noise and multipath echo further expand its testing capabilities. With its powerful capabilities, the DTA-2116 is an excellent choice for broadcast and testing applications, as well as research and development in the field of communications.
Users can control the DTA-2116 using standard applications, such as StreamXpress, Atsc3Xpress, or T2Xpress. Alternatively, users can develop their own application using DekTec's free SDK for Windows or Linux. This enables designers to create innovative integrated RF generators and simulation solutions for broadcast, military applications, and more.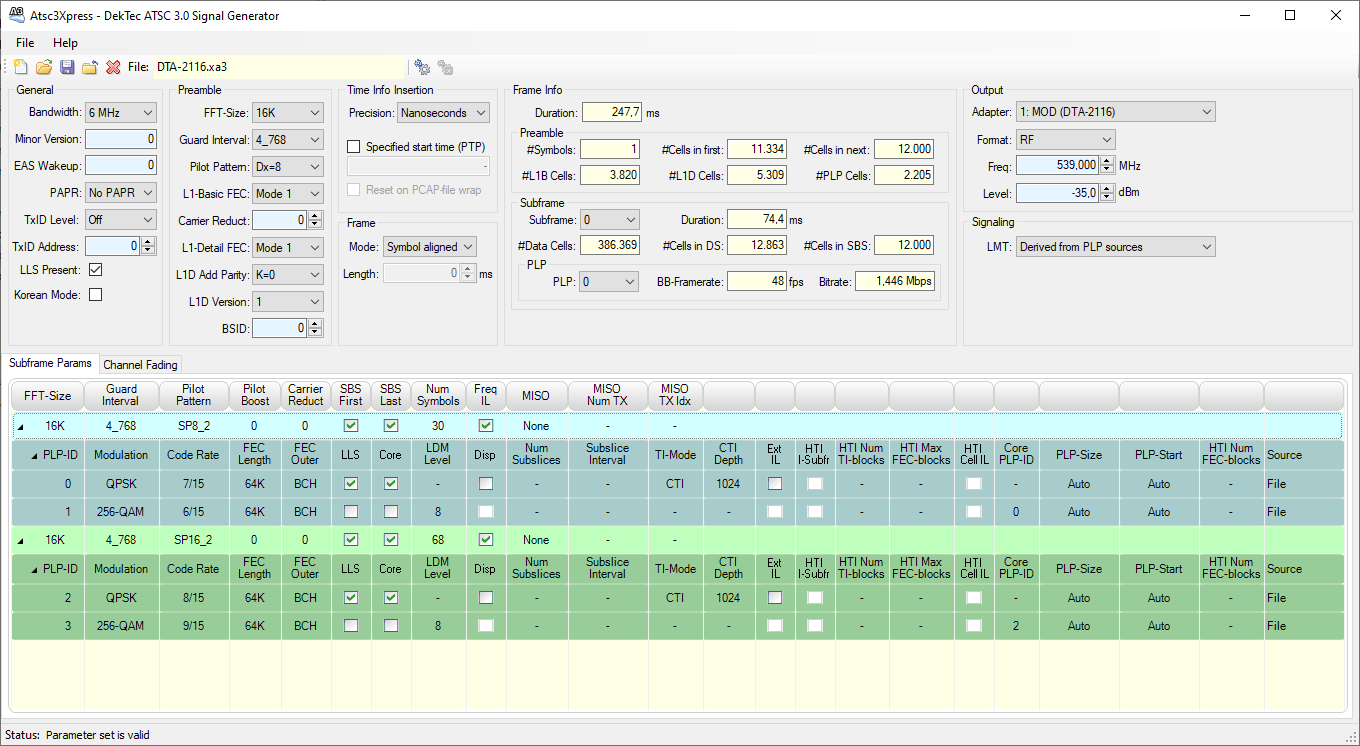 Figure 3. Atsc3Xpress enables testing of all parameters in the ATSC 3.0 standard.
One of the primary applications of the DTA-2116 is in the development process, where it serves as a test modulator for sending modulated test streams to DTV products. Developers can conveniently generate modulated streams right from their desk, and simulate real life signals in the lab. Its flexibility and advanced capabilities make it an ideal platform for developing and testing new modulation schemes, as well as conducting research in the field of communications.
The DTA-2116 is now in full production and will be available from stock soon.
Hilversum, 17 February
Introducing the DTA-2127 High-Density Satellite Receiver
The DTA-2127 is a high-density low-profile satellite receiver on a PCIe gen1 x4 card designed to receive and demodulate satellite signals. The card offers two independent L-band inputs, each of which can receive and demodulate two independent satellite channels, allowing for a total of four independent satellite channels to be received.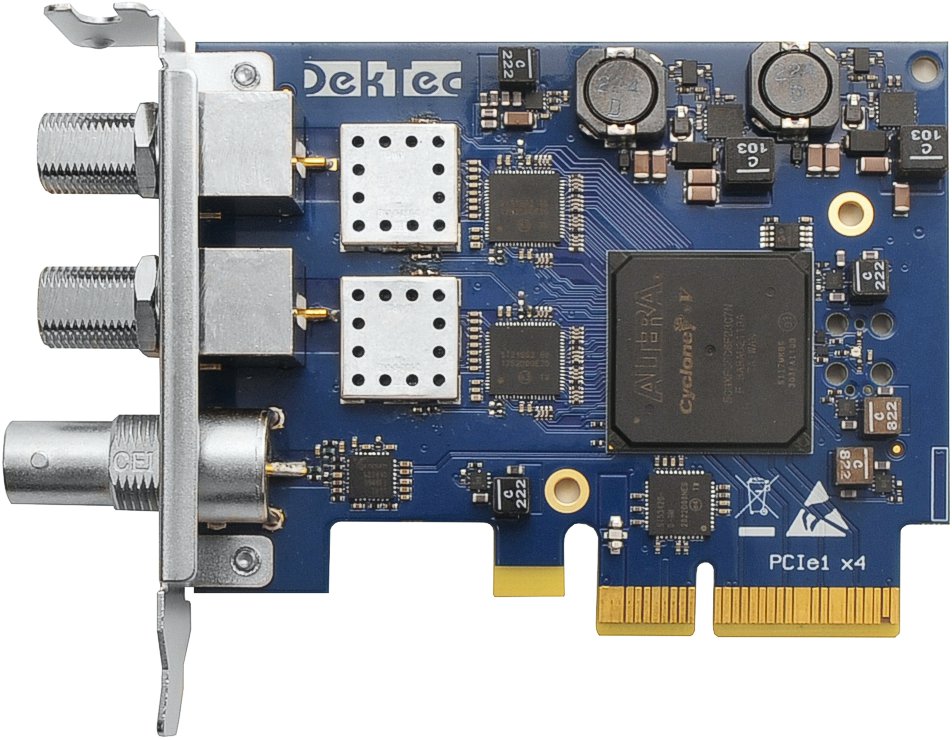 Figure 1. The DTA-2127 features 4 satellite receivers on a low-profile PCI Express card.
The card is capable of receiving DVB-S, DVB-S2, and DVB-S2X modulated signals. It also provides an additional ASI/SDI output port which enables a received Transport Stream to be output over ASI, or allows a compressed video signal from a received Transport Stream may be decoded in software and output uncompressed when the output port is configured as SDI.
The DTA-2127 can receive broadcast-profile satellite signals. For applications requiring the reception of streams with high symbol rates, access to BBFRAMEs, or special data modes, DekTec offers the DTA-2132 satellite receiver card. This advanced solution provides enhanced capabilities compared to the DTA-2127, making it suitable for more demanding use cases.
Figure 2. Block diagram of the DTA-2127.
The board includes four tuners, with tuners 1 and 2 connected to input port 1 and tuners 3 and 4 connected to port 2. Each tuner is independent and can tune to the same or different same frequencies as the others. The tuners report level measurement information to the software. The demodulator then locks to the signal automatically or attempt to lock using parameters specified by the user, reporting lock status and RF quality metrics to the software.
The DTA-2127 is capable of powering and controlling two satellite dishes by supplying the required LNB voltage and DiSEqC control signals through each RF input cable. Each RF input port is independent in terms of powering the LNB and sending DiSEqC commands.
A free SDK is available for both Windows and Linux. The SDK contains a device driver and the DTAPI library that provides uniform access to any DekTec hardware. The SDK enables the user to write custom applications that receive one or multiple satellite signals and/or produce an ASI or SDI signal.
The DTA-2127 is a powerful component that can meet the needs of a variety of applications in the satellite industry. It can be used for detailed analysis of satellite channels using the StreamXpert. It is capable of receiving multiple satellite services, remultiplex a selection of received services with MuxXpert, and redistribute these services over IP. It's also an ideal card solution for building a comprehensive satellite monitoring system.